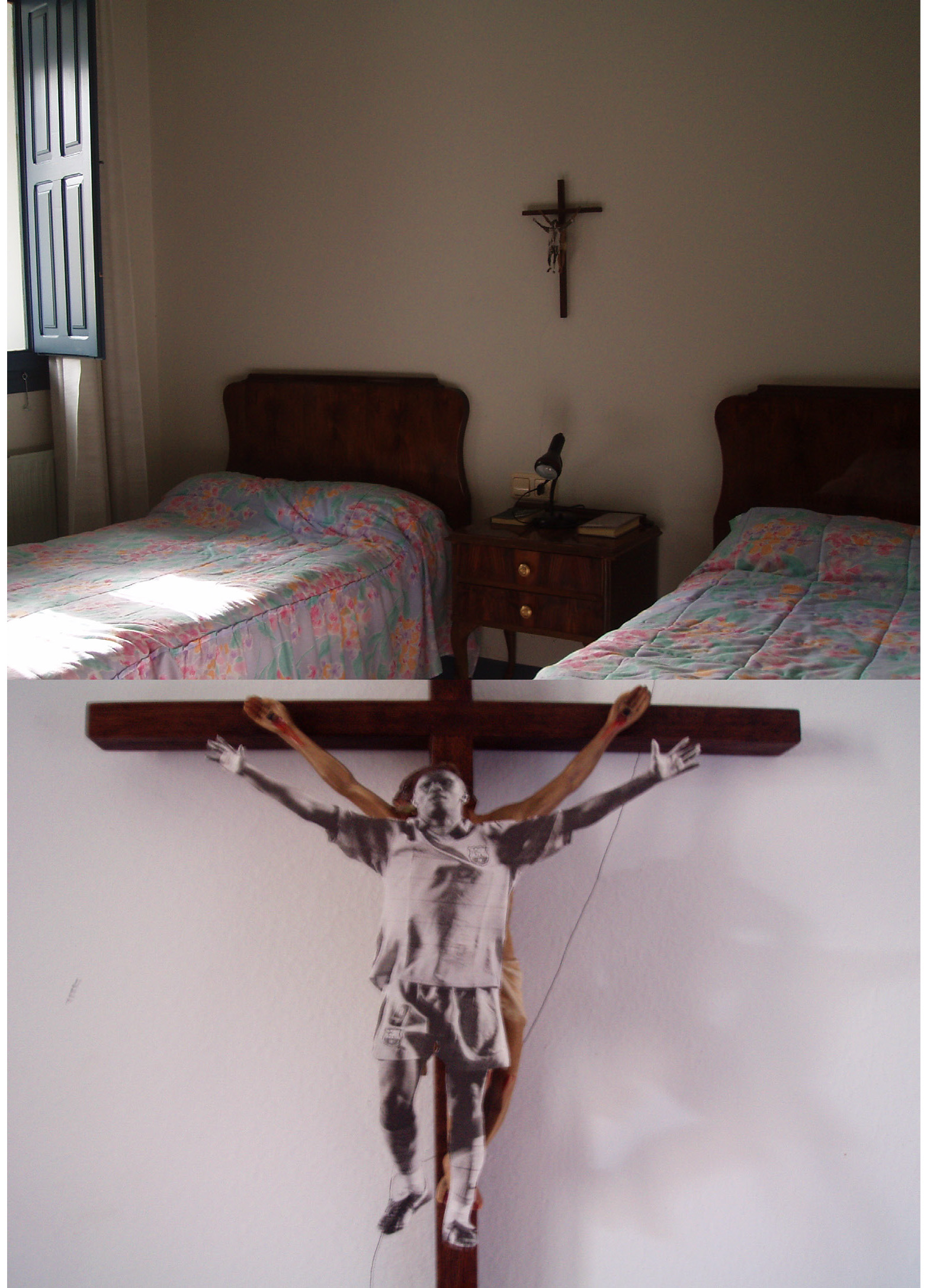 © C. Bouissou
NUN'S DREAM
Intervention
photography
Superposition of icons.
Cut-out photograph of a footballer fixed on a crucifix.
Collective self-residency
with Caroline Bouissou, Carole Lorthiois, Robin De Courcy, David Carmine
- Exhibition-residency Espacio Tangente
  Centro de Arte Contemporaneo, Burgos, Spain
- Article El Mundo
- Residence for Authors and Writing, Marseille, France
- Show " Les créatures n'ont pas d'ombre " Friche belle de mai
- Residency - FIMBS Festival, Experimental Workshop, Clans, France
Miles travelled walking with a donkey in rural Spain, without a map, according to the chance of the road. Pirate interventions, performances, photographs... An exhibition-residency at the Burgos Contemporary Art Centre, radio broadcasts and an article in Le Monde. Several months of surveying the train's scenery, criss-crossing the fields, the countryside and exchanging with people who sometimes were involved into performances...
SEE TOO : Projet Médit