An invitation to think about memory, landscape, connection... Learning mountain skills and transmitting them, events, collaborations, articles, reviews, exhibitions... Es Sarnalhèrs is politically committed to the place by taking multiple steps in favour of patrimony, involving the population in aesthetic experiences.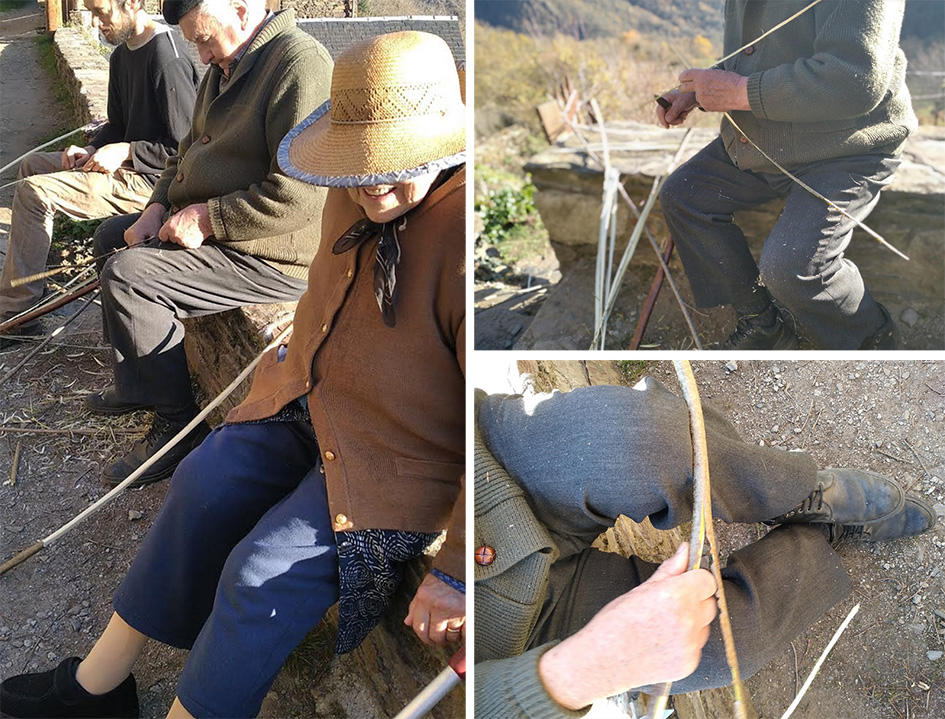 © Es Sarnalhèrs

A « Solifilia » approach describes the love of place translated into a political commitment to protect cherished habitats at all scales, from local to global, against the forces of devastation. Concept created by Glenn Albrecht in 2009.
In this rural context in full mutation, it seemed crucial to get involved and in the best possible way, defending the place and the attachment to it. Although the pandemic slowed down this work a little. 34 reviews were published, the lime tree and several elements of the village (fountains, church, etc.) were classified as heritage sites, various artists were invited, a residency created and the project in several acts "una rosa es una rosa es una rosa" was initiated to create a rose conservatory and to valorate wasteland. TELA art and agriculture project as been inaugurated, it's a long-term project, as a reflexion on nature/man relation and a way to learn and spread knowledge of local rural people. Learning mountain and survivalist techniques (nailing without nails, knotting without rope, plant resources, etc.) will enable art projects to be developed based on local knowledge.
Es Sarnalhèrs  Art, Ethnology and patrimony association

SEE TOO :
The plan - drawing performance
Pensar el patrimonio - collage concept
A rose is a rose is a rose - performances botany
TELA - agriculture and art