A BRANCH OF FIR TREE IN THE RIGHT NOSTRIL,
SOMEWHERE IN SPAIN
performance
– lycée horticole, Blois / DRAC CENTRE
An olfactory landscape "somewhere in Spain" deployed through its familiar and a little unusual characteristical smells.
The reference smells are culturally different. For exemple the scent of cleanliness evokes memories of fresh, just-washed clothes, but differs from one country, one region, one culture to another, and all these differences create a culture, a landscape.
The chosen landscape is Bausen, the place where I am developing a long work linked to the safeguarding of heritage with the association Es Sarnalhèrs.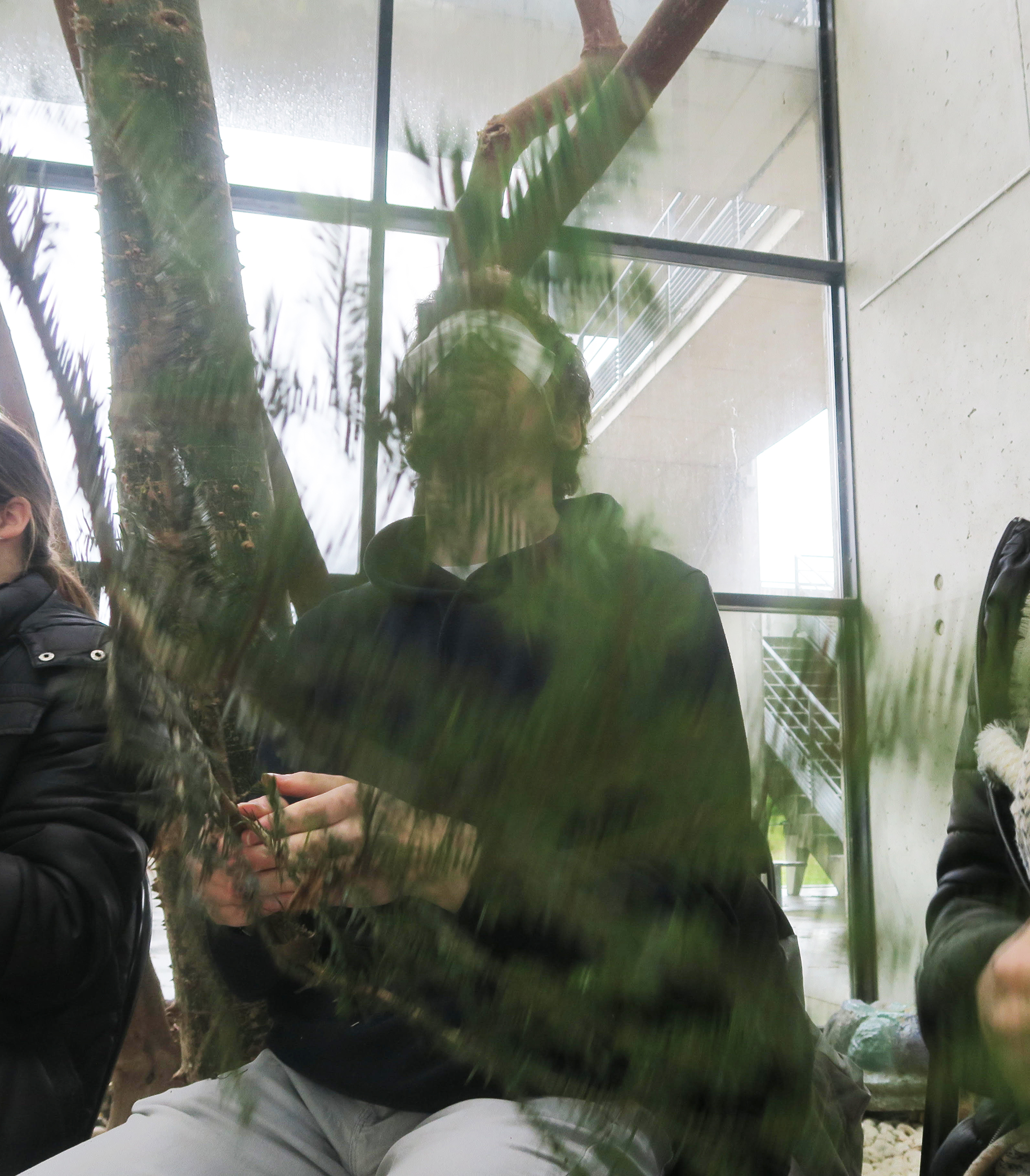 © C. Bouissou
End of the obligation to wear a mask (covid 19 pandemic), invitation of moving the mask over the eyes to free the nose and mouth. Giving free rein to the senses forgotten during the pandemic.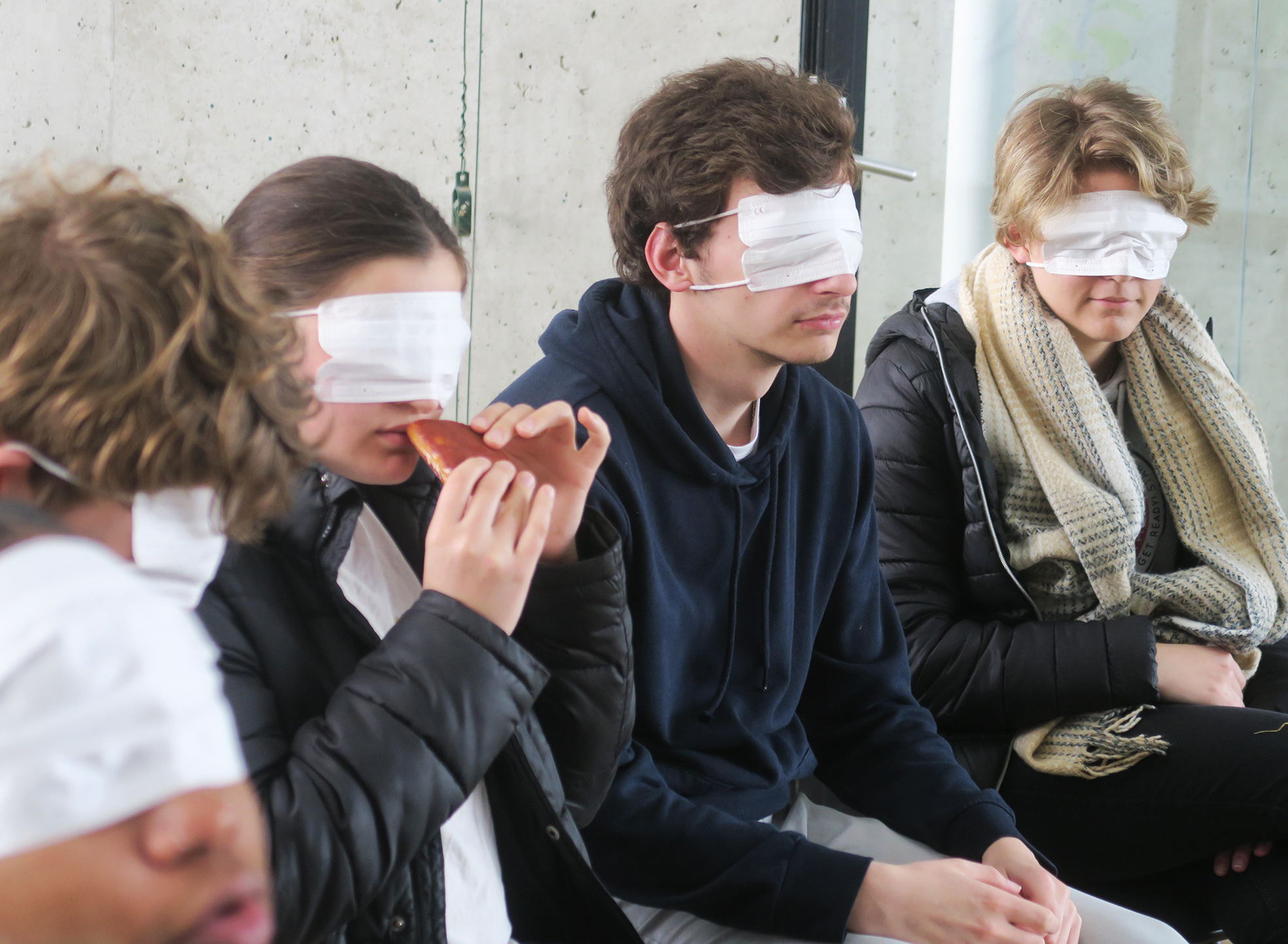 © C. Bouissou
Chicken
Soap
Earth
Fir branch
Tocino
…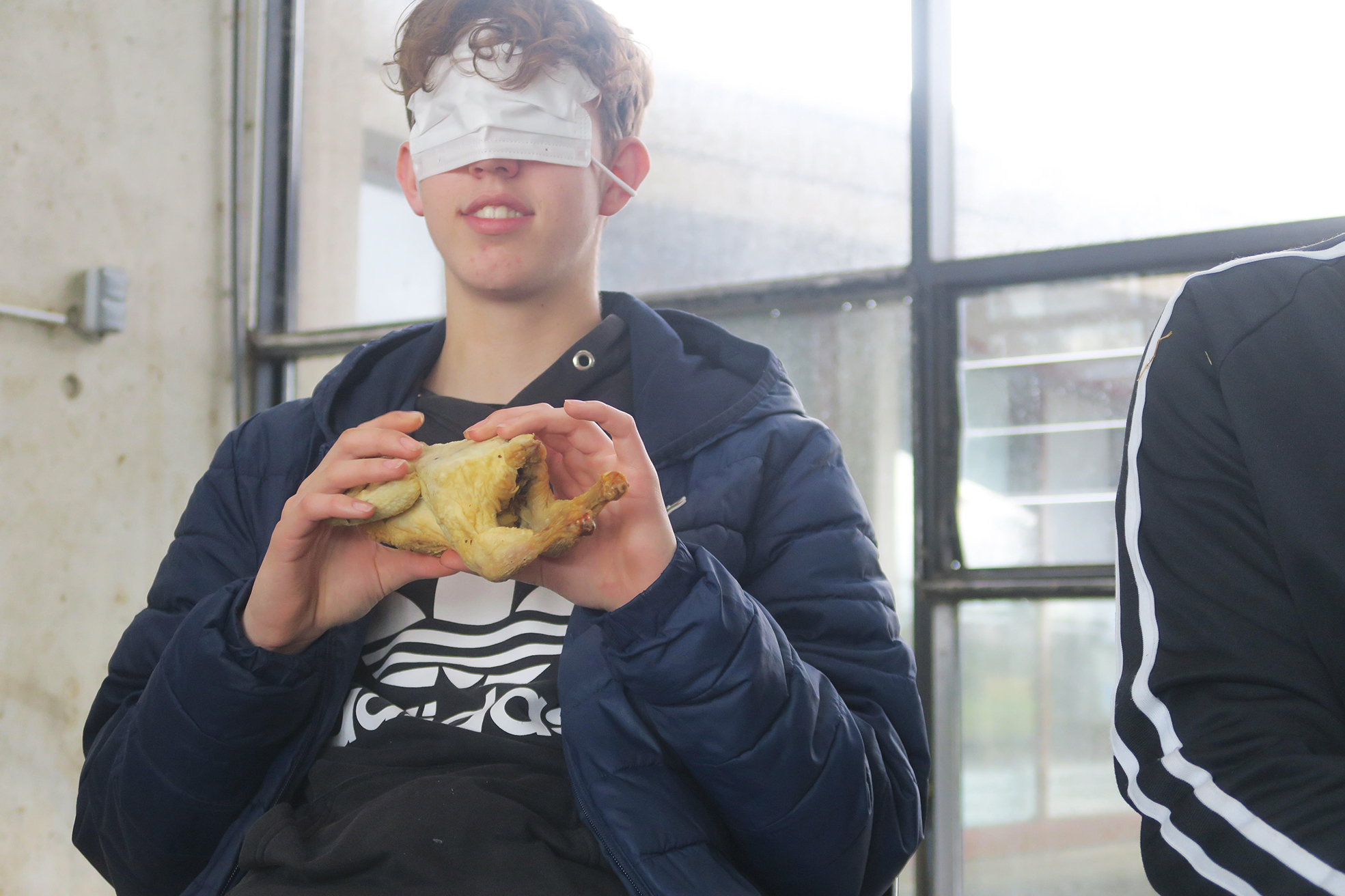 © C. Bouissou
The olfactory elements gradually composed a still life that the participants discovered at the end of the performance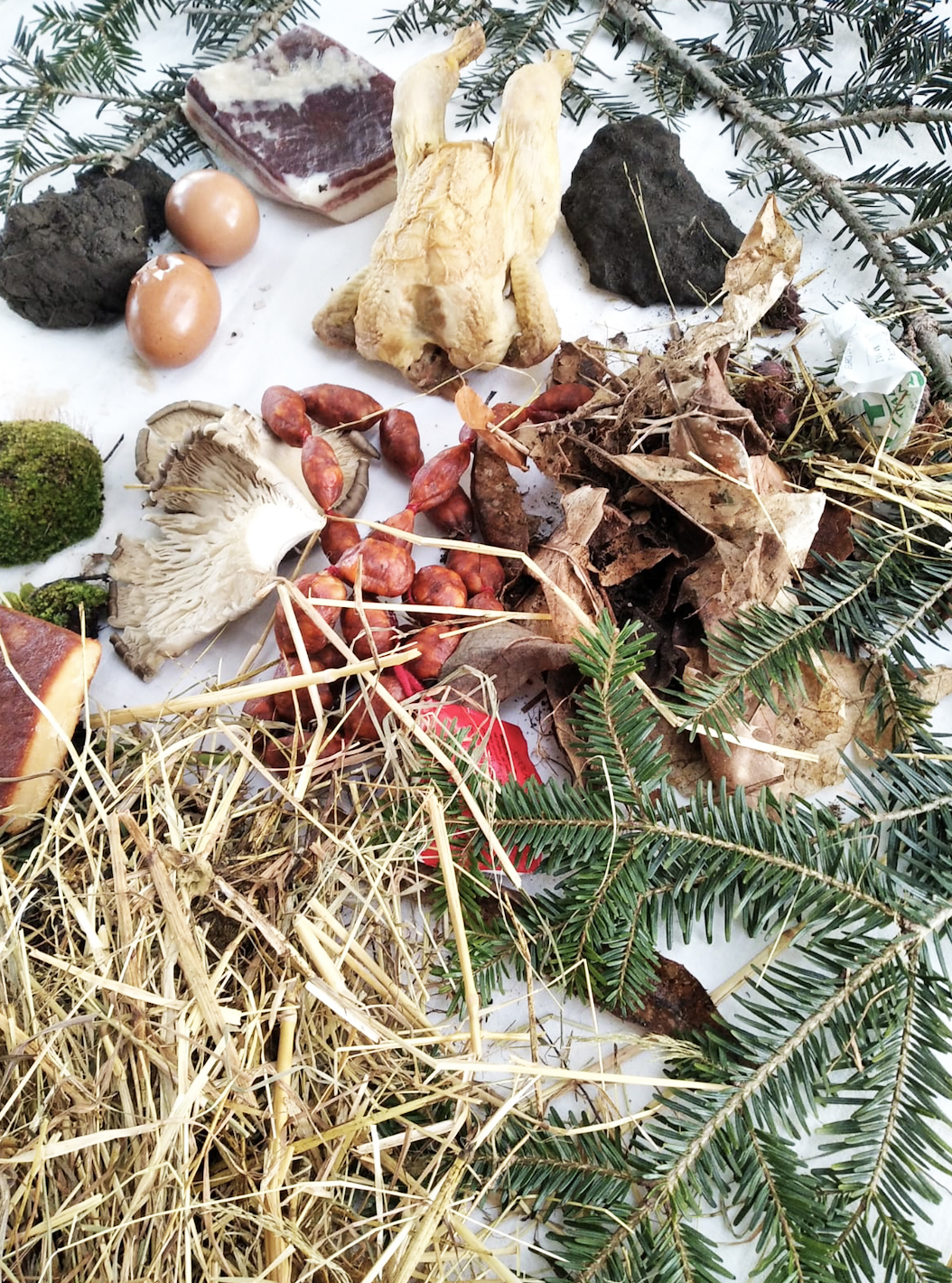 © C. Bouissou
SEE TOO :
– LE PARFUM DE LA COLETTE
– LESSIVE
– Recherche Art / Science :  " 7MA "