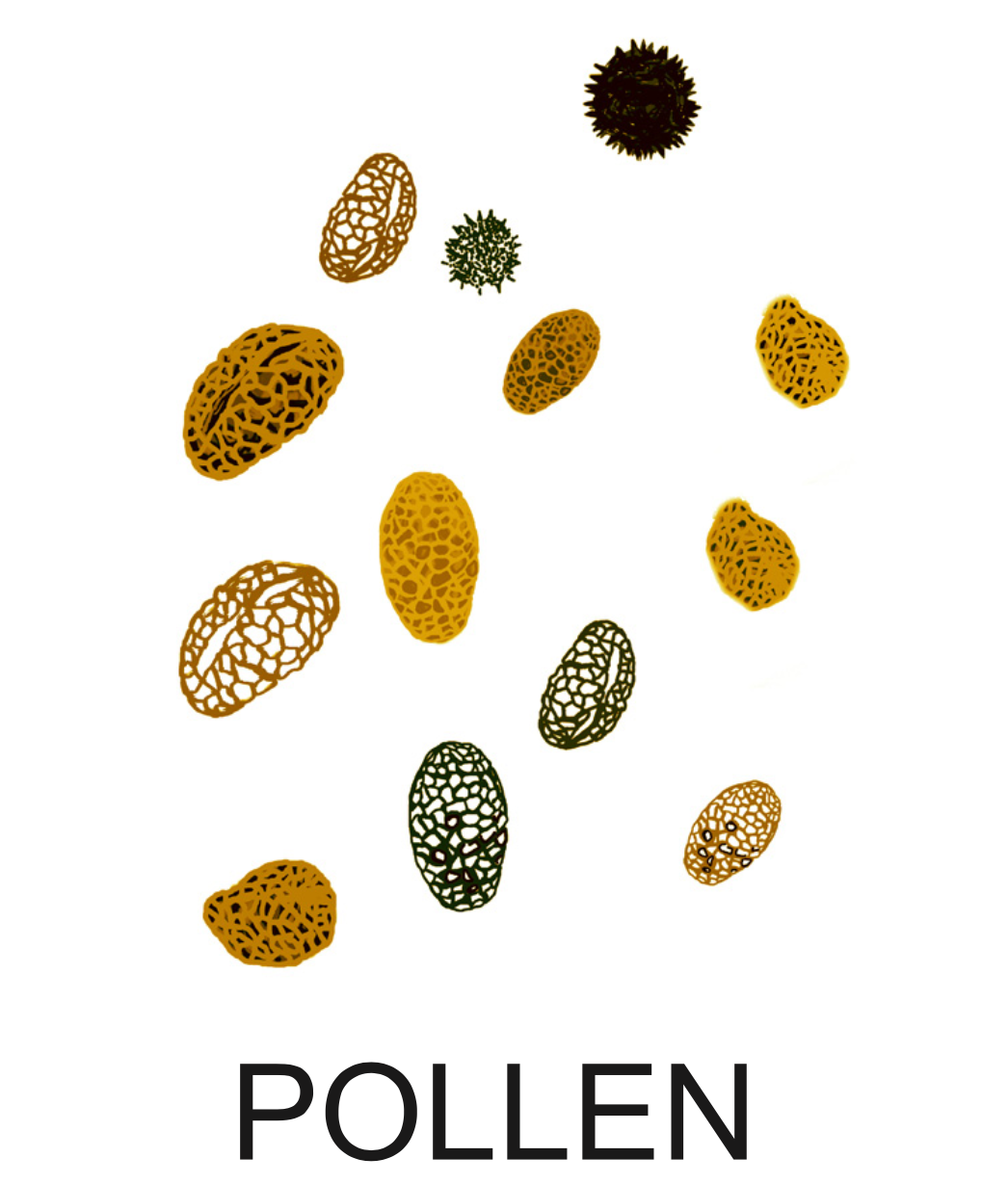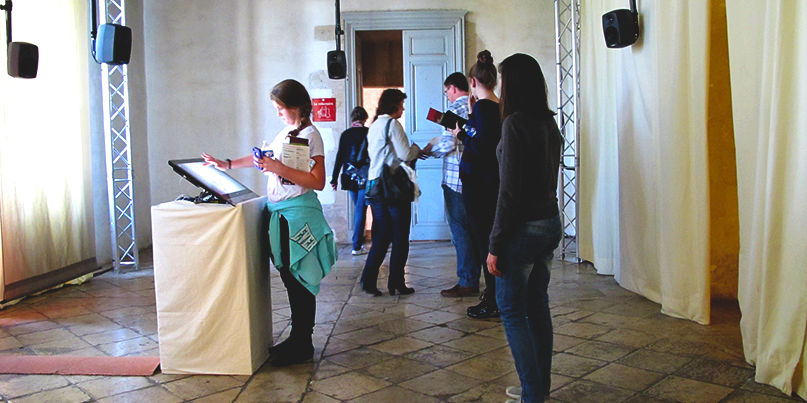 Abbaye de Noirlac, France © C. Bouissou

POLLEN
innovative numerical project  & performance
The POLLEN project allows the experimentation of the notion of virtual space / real space from devices allowing to create from a real environment to a virtual environment and vice versa. These devices use all the resources of the real/virtual correlation. The POLLEN project is also the support of a reflection on the public-active, on the notion of art performance.

(...) The "POLLEN" project consists of setting up a network of interactive, contextual and participative pieces in different places. To access them, QR codes named "pollen code" because of their specific graphics composed of black pollen grains on a yellow background are scattered throughout the city. The "pollen codes" link the real and virtual spaces, creating a back and forth between the real and virtual worlds, triggering different actions such as: listening, participating, performing... (dossier POLLEN)
This interactive installation  through a QR code invites the visitor to take a photo of the church. The photograph sent is added to the photographs already taken by the other visitors, creating a single image from all the images sent. With each participation the composition evolves. In this game of space and time, the church takes on a dimension of temporal strata.
POLLEN TECHNICAL INNOVATION
file submitted in collaboration with Jean Louis Paquelin
The POLLEN project led to a series of experiments to fire ceramics with a laser (GDL). New use filed in 2013 with Jean Louis Paquelin. Developed with the support of the Villa Arson Art Centre.

The precise reproduction of a single (non-serial) pattern on a glazed ceramic piece. This treatment is achieved by avoiding the usual long process of typon manufacture. It exploits the multiple aspects of the GDL process to explore new uses and applications in the field of artistic ceramics.

We carried out several tests with different raw and fired glaze preparations, varying the composition and the thickness of the glazed surface. We approached the treatment of these samples with different strategies

Production assistance Villa Arson, Nice, France
in collaboration with Delta, web designer
& the GMEA, Centre National de Création Musicale Albi
Associated with the sound installation "Voix prolongées", GMEA
Prize for "Innovative digital cultural services" from the Ministry of Culture and Communication
- Electric Days, GMEA, Albi, France
- Voix prolongées, Noirlac Abbey, Noirlac, France
- DIGARAN,Val d'Aran, Spain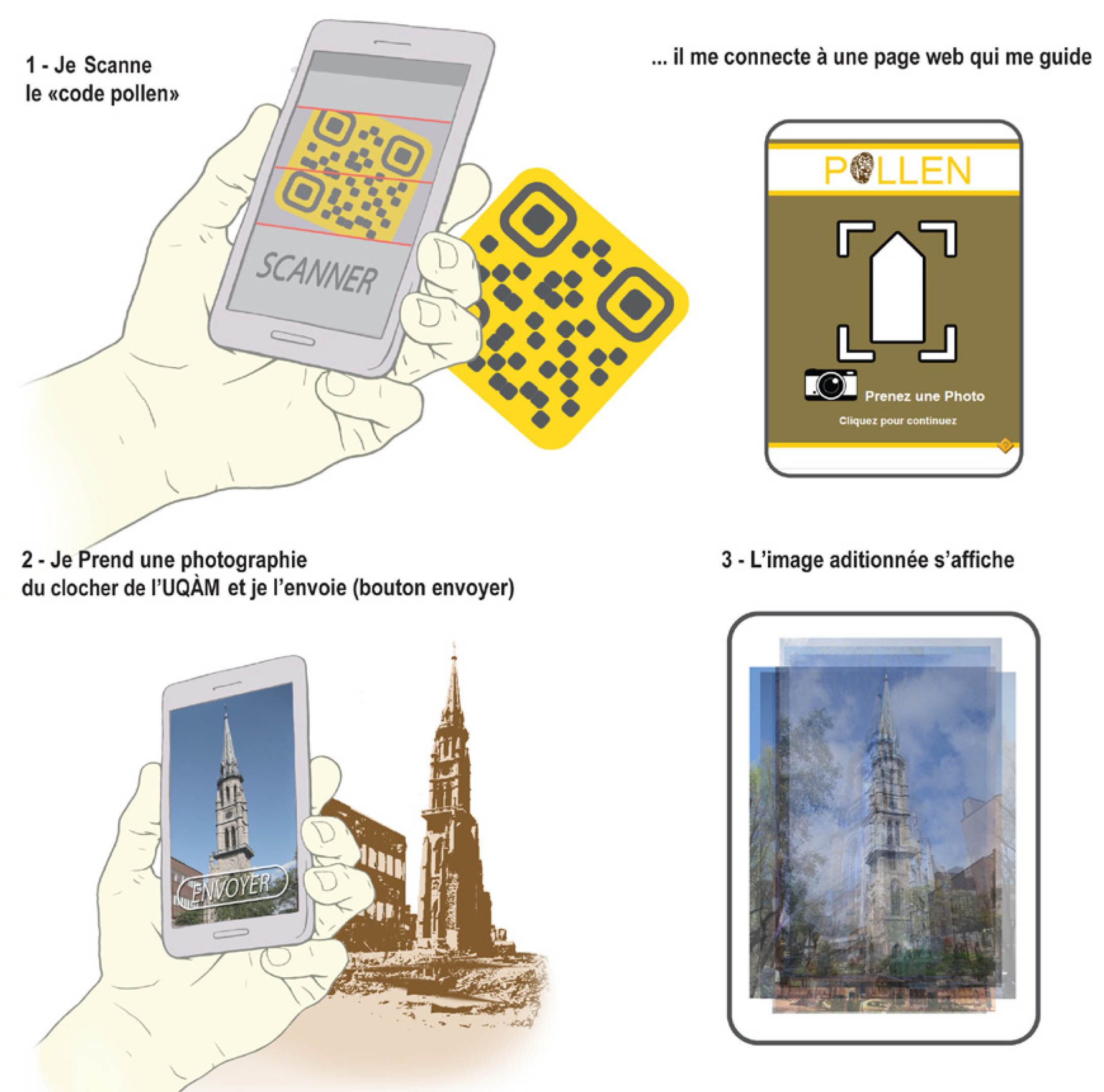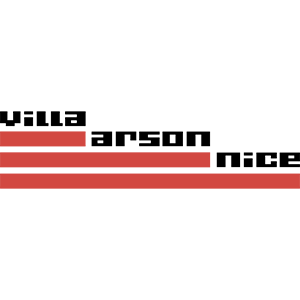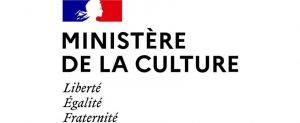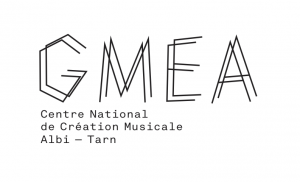 SEE TOO :
- La valise
- Traversée, une visite de la performance