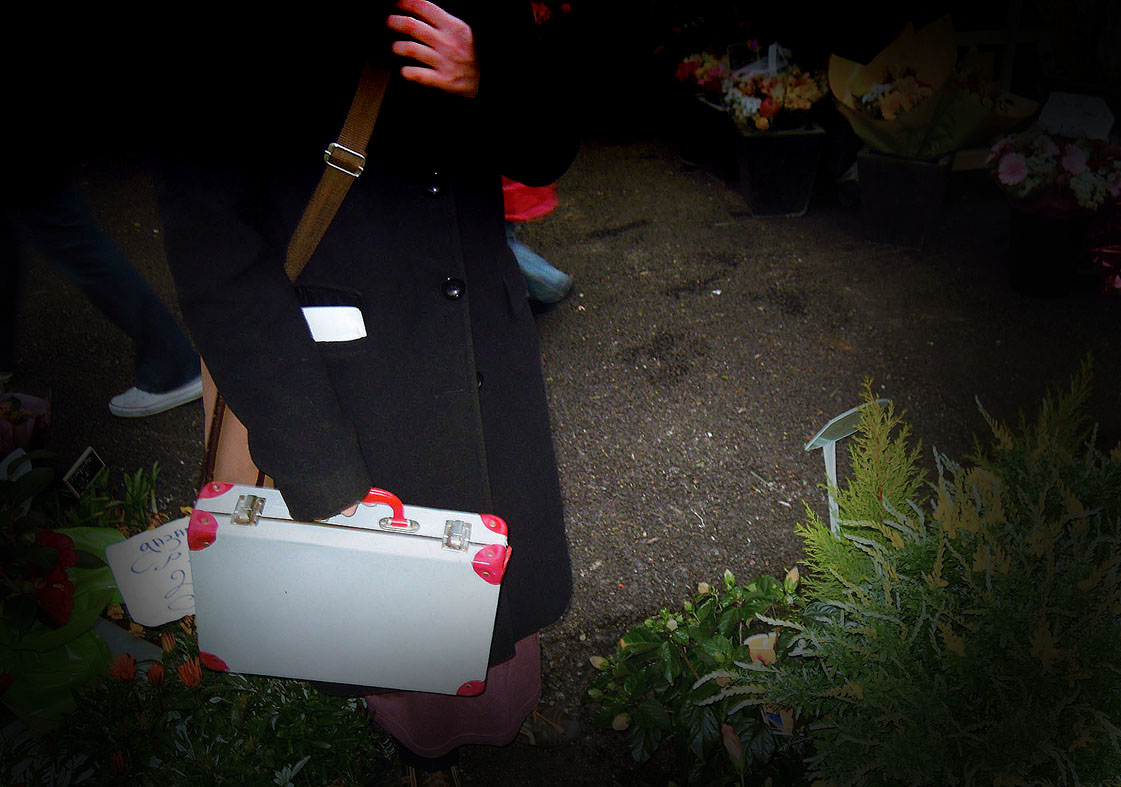 © C. Bouissou
THE SUITCASE
collection of performances
drawings

Performances (variable duration)
"Performed Exchange System" or an attempt to define Performance.
The suitcase is filled with letters written by international performers. The letters contain indications for the realisation of performances. Caroline Bouissou opens them at random and performs the content. The suitcase contains performances of which I am the transmitter. In an attempt to define performance, to confront subjects and cultures.
Collecting the heartbeat of the audience, kissing randomly, falling asleep, declaiming, interacting, ...
- Triangle, SAW, New York, USA
- Arka Festival, Sardinia, Italy
- Galerie l'H du siège, Valenciennes, France
- Lièvre de mars, Marseille, France
- DRAC NPC, ARTS, Avesnes, France
- Koganecho art center, Yokohama, Japan
- Est Nord Est, St Jean port joli, Quebec
- Villa Arson, Nice France

with
Christophe Havard (FR), Alice Chang (TW), Jurgen Teller, (Dk), Vida Simons (CA), Alice Chang (TW), Armelle Caron (FR), Junko Yamasaki (JP), Eric Duyckaerts (BE)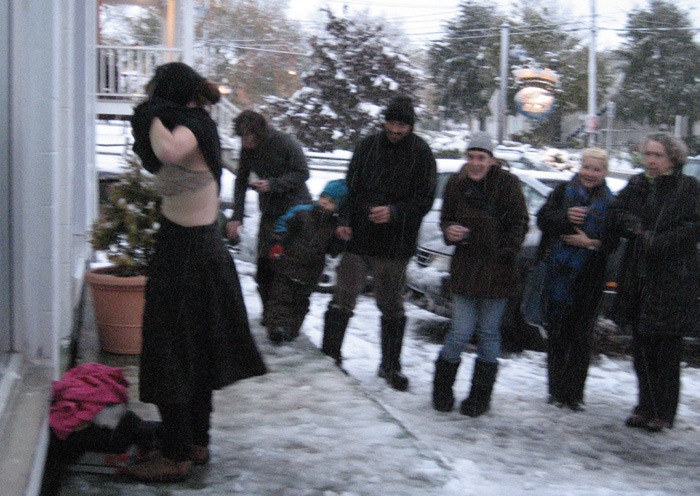 Est Nord Est, St Jean port joli, Québec © C. Bouissou
"That day a snowstorm decided to cut short the autumn and in the evening we had a vernissage at the Vitrine, a gallery which as its name suggests is a shop window, so the performance was outside. I put on my warmest clothes and took the suitcase. When everyone arrived I opened the suitcase and took a letter at random, it was Junko Yamasaki's (JP) letter, I remember I liked the softness of the letter, a big letter. Inside was a small note and an ultra tight fuchsia pink summer dress with an embroidered pubic triangle and two areas of armpit hair. A big bowl of cold air entered my lungs and I took off my coat, my jumper, my waistcoat, my underwear (I had put everything on)... I put on the dress and start a walk through the snowy city. Some people followed me and others worried "she's going to get sick" then the conversations got hotter and finally it was more the pubic hair that bothered people than the summer dress.  The director of the residence gots angry: "it's too much, I'm quitting!" a few days later she sent her resignation."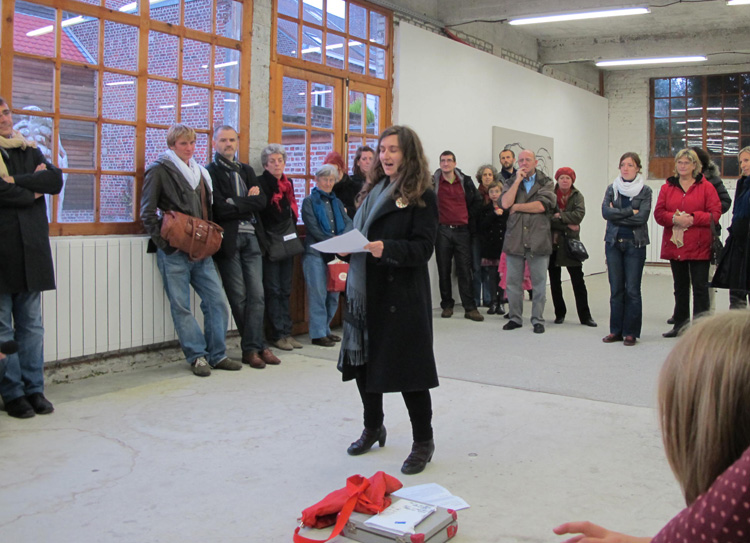 Galerie l'H du siège, Valenciennes, France © C. Bouissou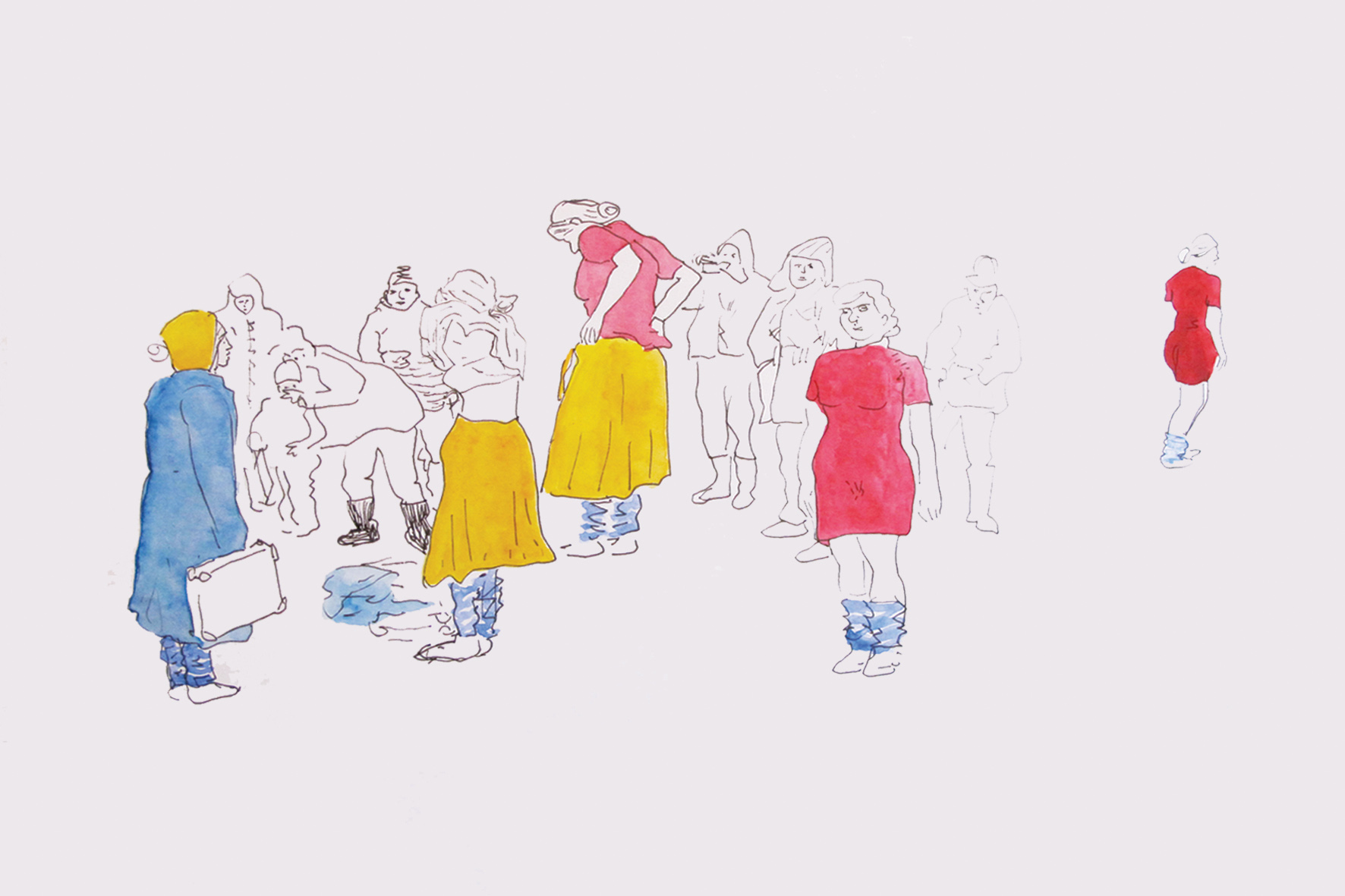 © C. Bouissou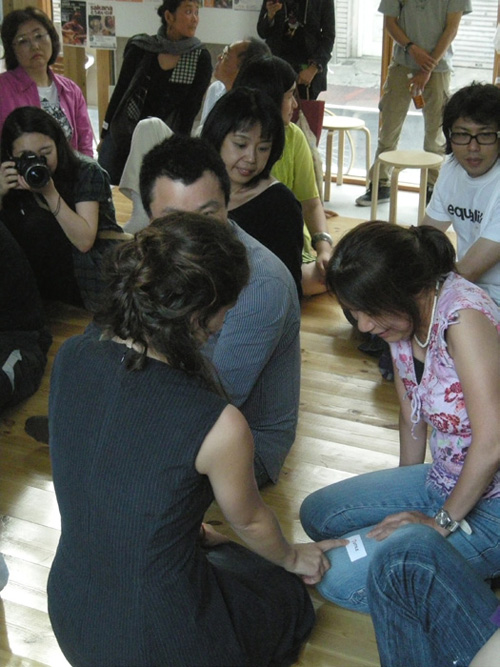 Koganecho art center, Yokohama, Japon © C. Bouissou
Festival Arka, Sardaigne, Italie © C. Bouissou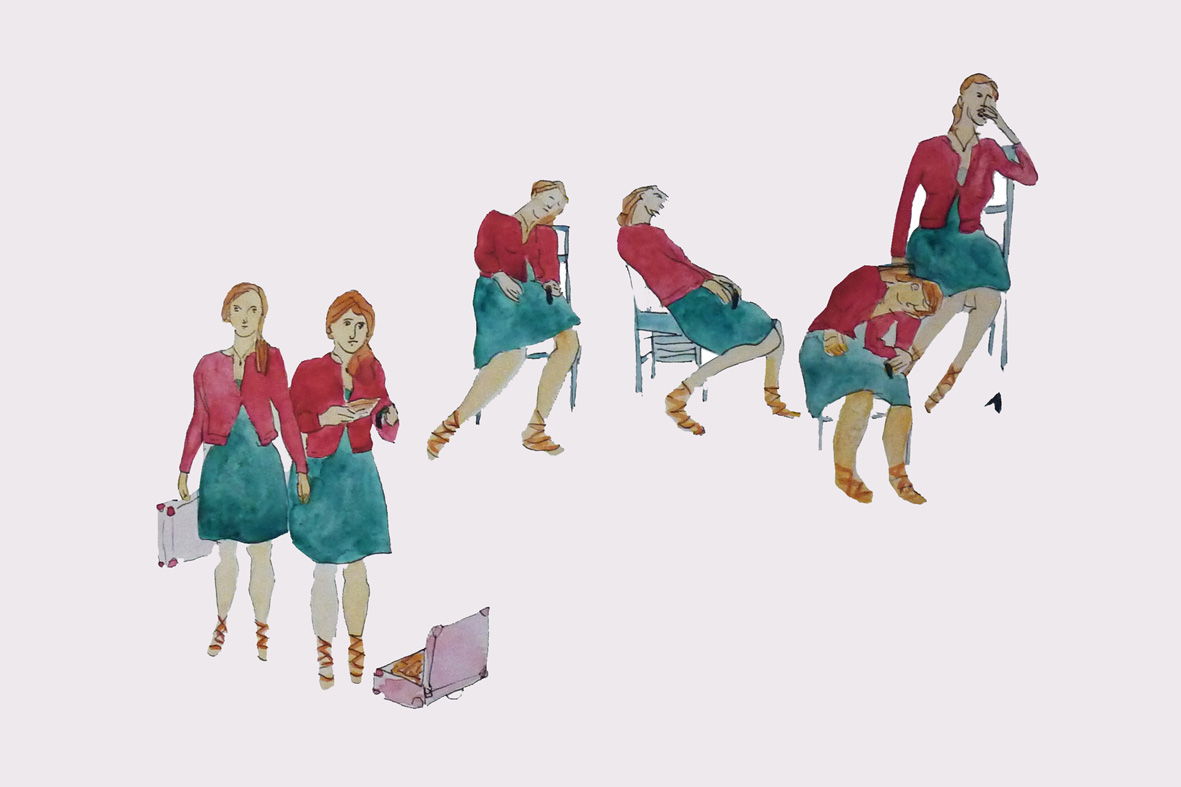 © C. Bouissou
Triangle, SAW, New York, États Unis © C. Bouissou

SEE TOO :
- POLLEN, interactivité et performance
- Traversée, une visite de la performance
- Im-possible