Production assistance Villa Arson, Nice, France
in collaboration with Delta, web designer
& the GMEA, Centre National de Création Musicale Albi
Associated with the sound installation "Voix prolongées", GMEA
Prize for "Innovative digital cultural services" from the Ministry of Culture and Communication
– Electric Days, GMEA, Albi, France
– Voix prolongées, Noirlac Abbey, Noirlac, France
– DIGARAN,Val d'Aran, Spain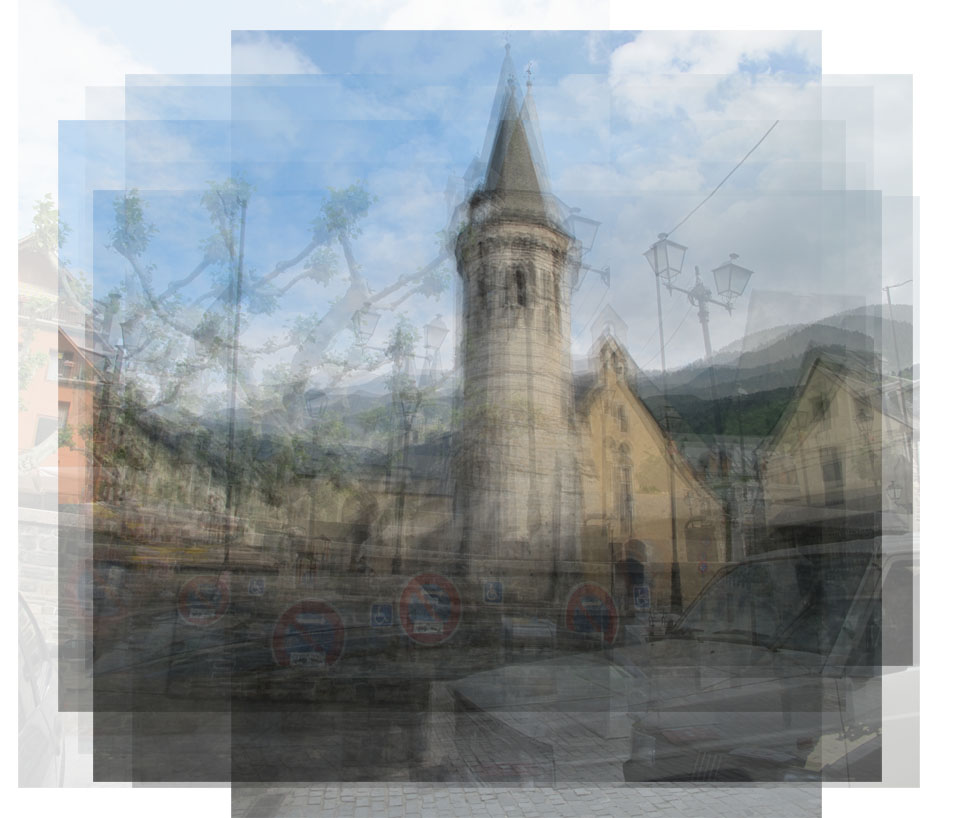 Val d'Aran, Espagne © C. Bouissou
The POLLEN project allows the experimentation of of virtual space / real space notions from devices allowing to create from a real environment to a virtual environment and vice versa. These devices use all the resources of the real/virtual correlation. The POLLEN project is also the support of a reflection on the public-active, on the notion of performance.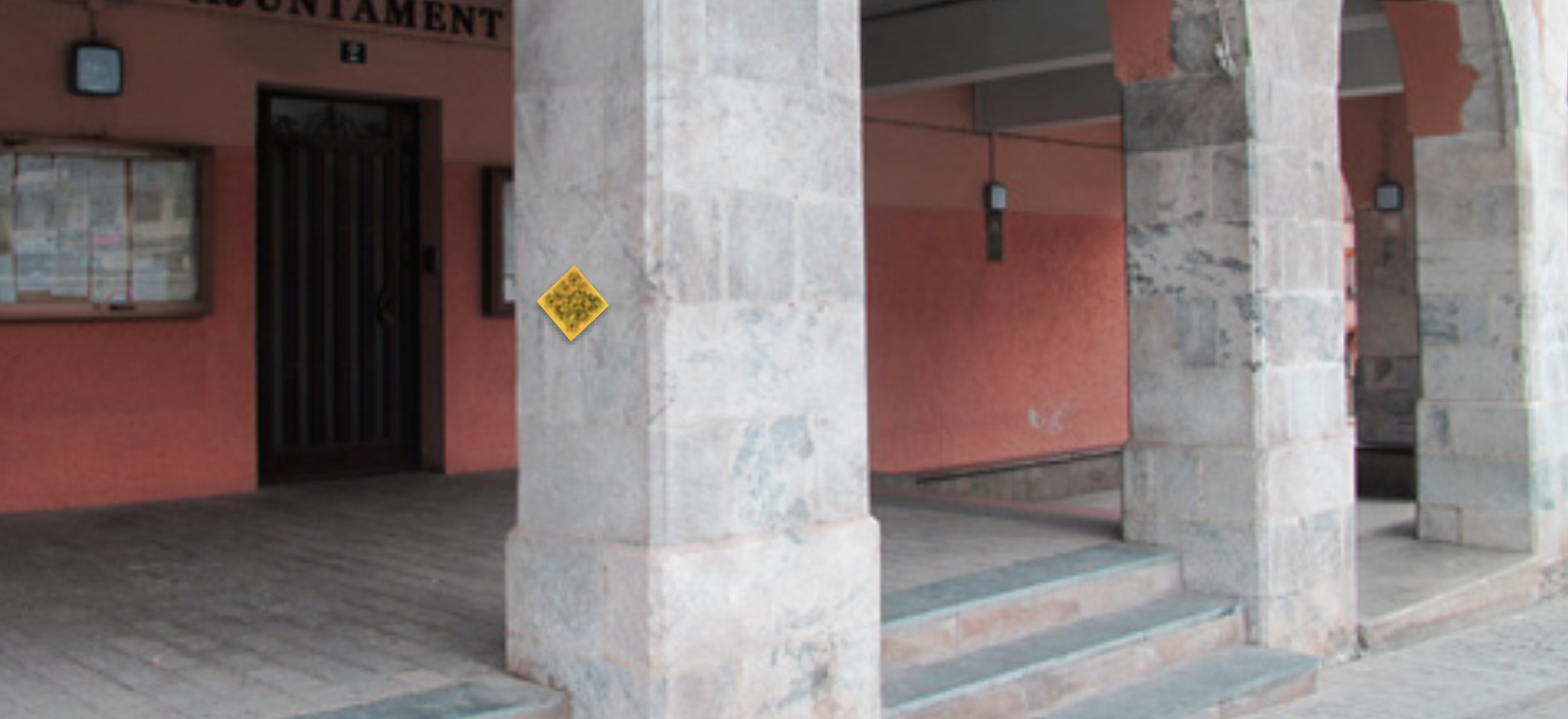 Val d'Aran, Espagne © C. Bouissou
This interactive installation offers interaction through a QR code and invites the visitor to take a photo of the church. The photograph sent is added to the photographs already taken by the other visitors, creating a single image from all the images sent. With each participation the composition evolves. In this space-time game, the church takes on a dimension of temporal strata.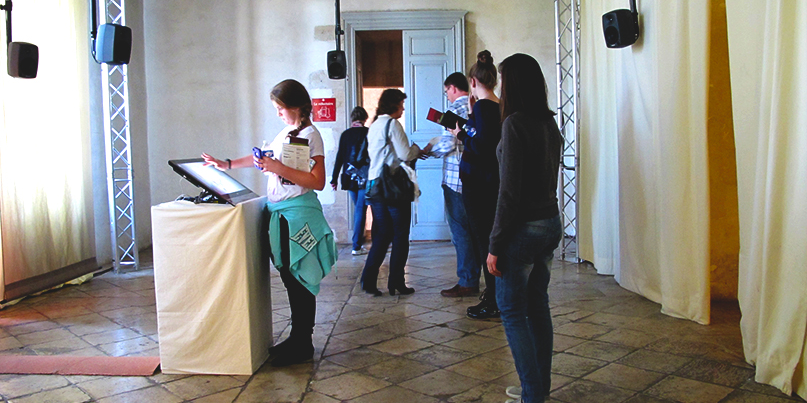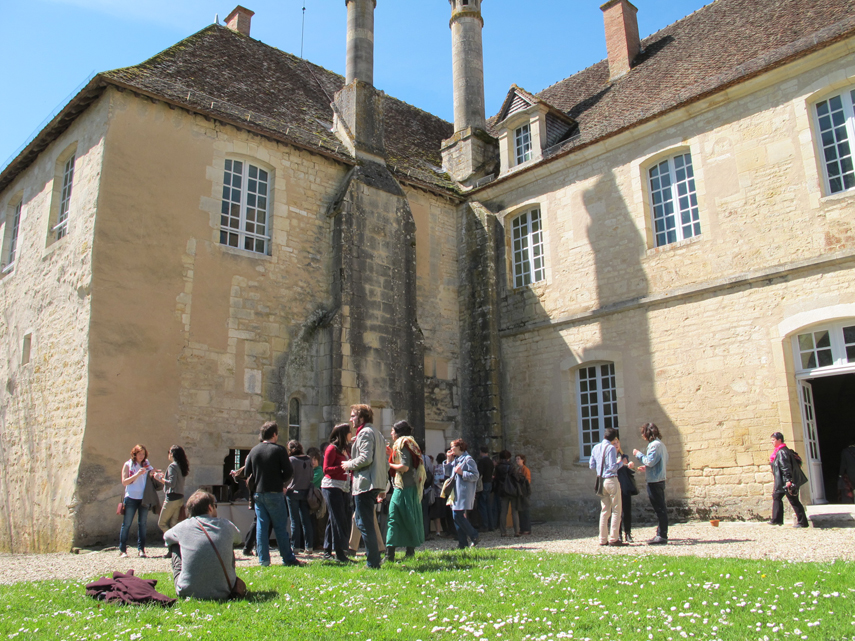 Abbaye de Noirlac, France © C. Bouissou