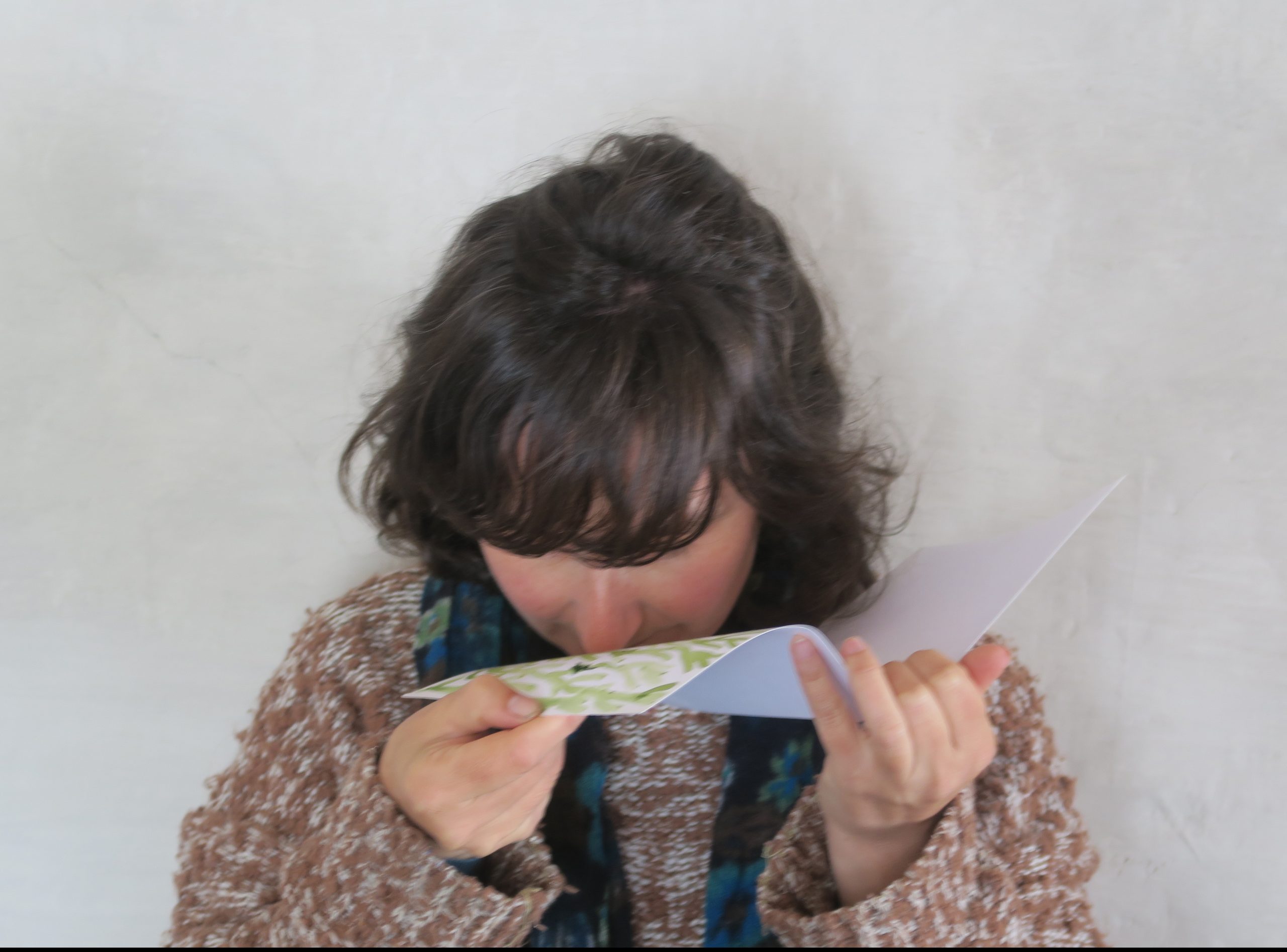 Odeur verte © C. Bouissou
GREEN SCENT
scented paints
Scented paints sent by post
double A5 format & sealed envelope
An intimate and synesthetic work: a series of scented paintings associating a smell with a colour. The smell of sheep's wool and white, the smell of cut grass and green...
Synesthesia completes the spectrum of sensations. The scent paintings were sent randomly to addresses of city inhabitants deprived of spring because of the corona virus. Spain was one of the countries to confine its inhabitants in the most radical way, preventing them from leaving their homes for months.
This project responds to a "need for green" allowing them to breathe in smells: wool, grass, rose... and thus activate their memories associated with these forbidden natural spaces.
Series 1 - Green smell - scented paints, grass juice
Series 2 - White scent - scented paints, sheep's wool
Series 3 - Red smell - scented paints, rose petal juice
Series 4 - Brown odour - scented paints, horse faeces
In collaboration with the association Es Sarnalhèrs, Spain
Heritage - Ethnology - Art
SEE TOO :
- Le parfum de la Colette
- Lessive
groupe de recherche Arts / Sciences : 7MA