VOICE

Performance
- Les visiteurs du soir, Botox, Galerie Sin Titulo, Mougins, France
- Tout se passe le 7, ENE, St Jean Port Joli, Quebec
with Caitlin Thomson, Emmanuelle Flandre, Stéphane Cauchy, Véronique Malo, Caroline Bouissou
- Bien à vous, Living Memory Museum, St Jean Port Joli, Quebec
with Véronique Malo & Caroline Bouissou
- Cinéma Ouellet (8 performances), St Jean Port Joli, Quebec
- Le Collombier, Cunlhat, France
with Yannick Dauby, Wan Shuen Tsai & Christophe Havard

VOICE #1 Québec
Public readings of anonymous letters collected every Wednesday before the cinema session or the work of restoring a space for expression... people opened up and expressed themselves with all the diversity possible. Until the municipal team found it embarrassing and called the residence to stop me.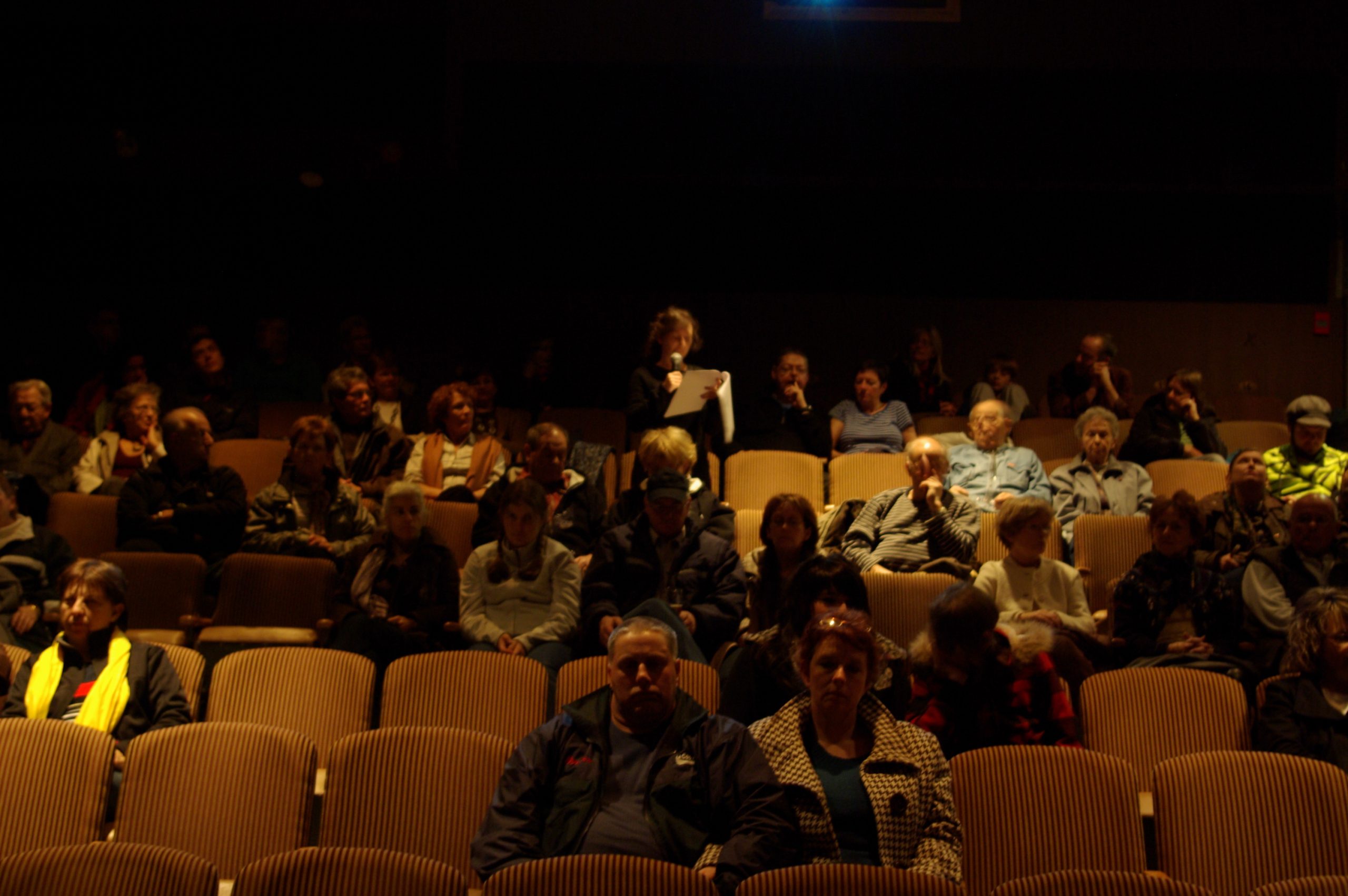 St Jean Port Joli, Québec © C. Bouissou
To clear the situation, I snuck into a town hall meeting to add the subject to the agenda so I could continue.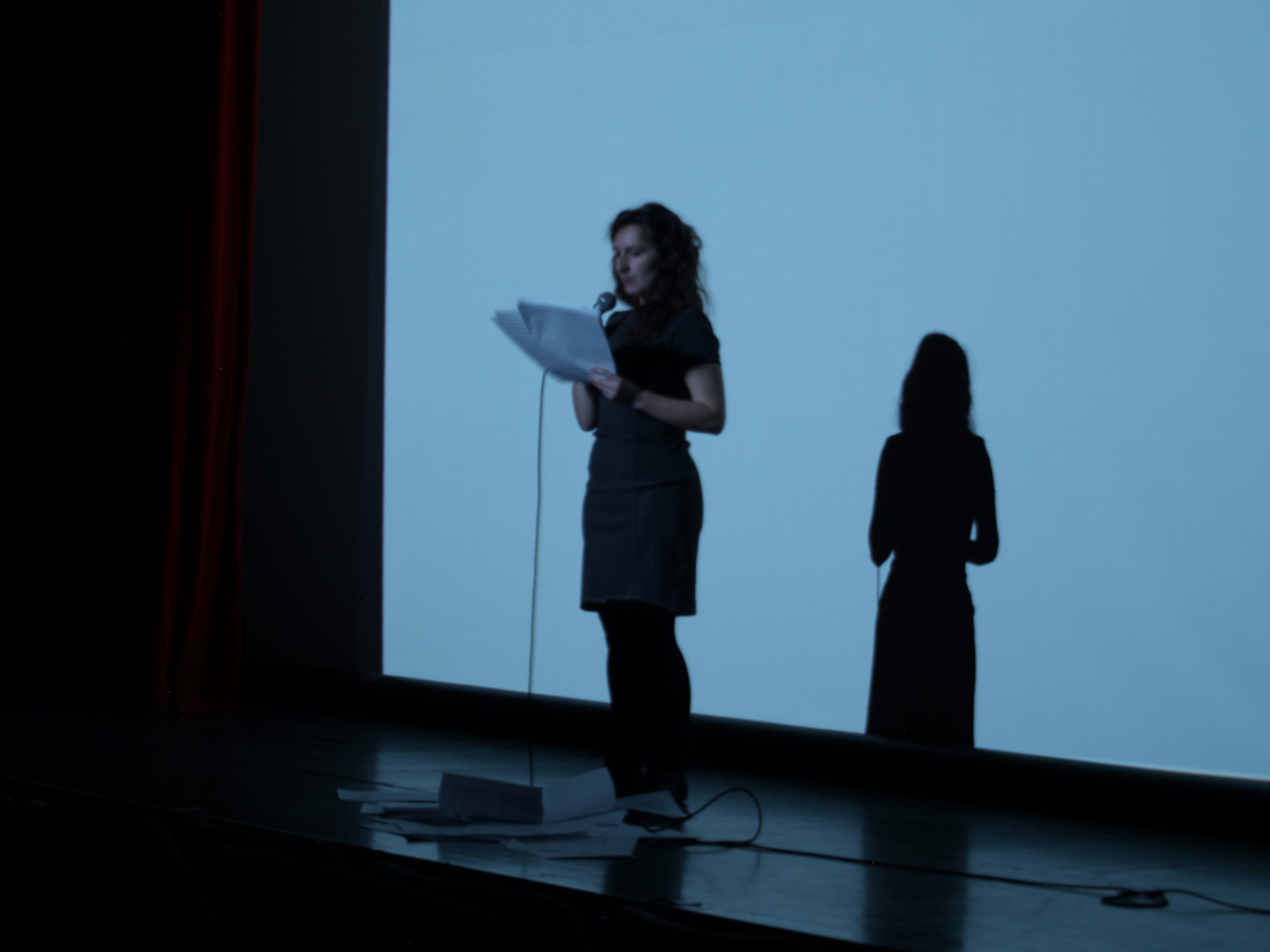 © C. Bouissou Tout se passe le 7 - performance finale
SEE TOO :
- Es Sarnalhèrs
- TELA
- El Plan