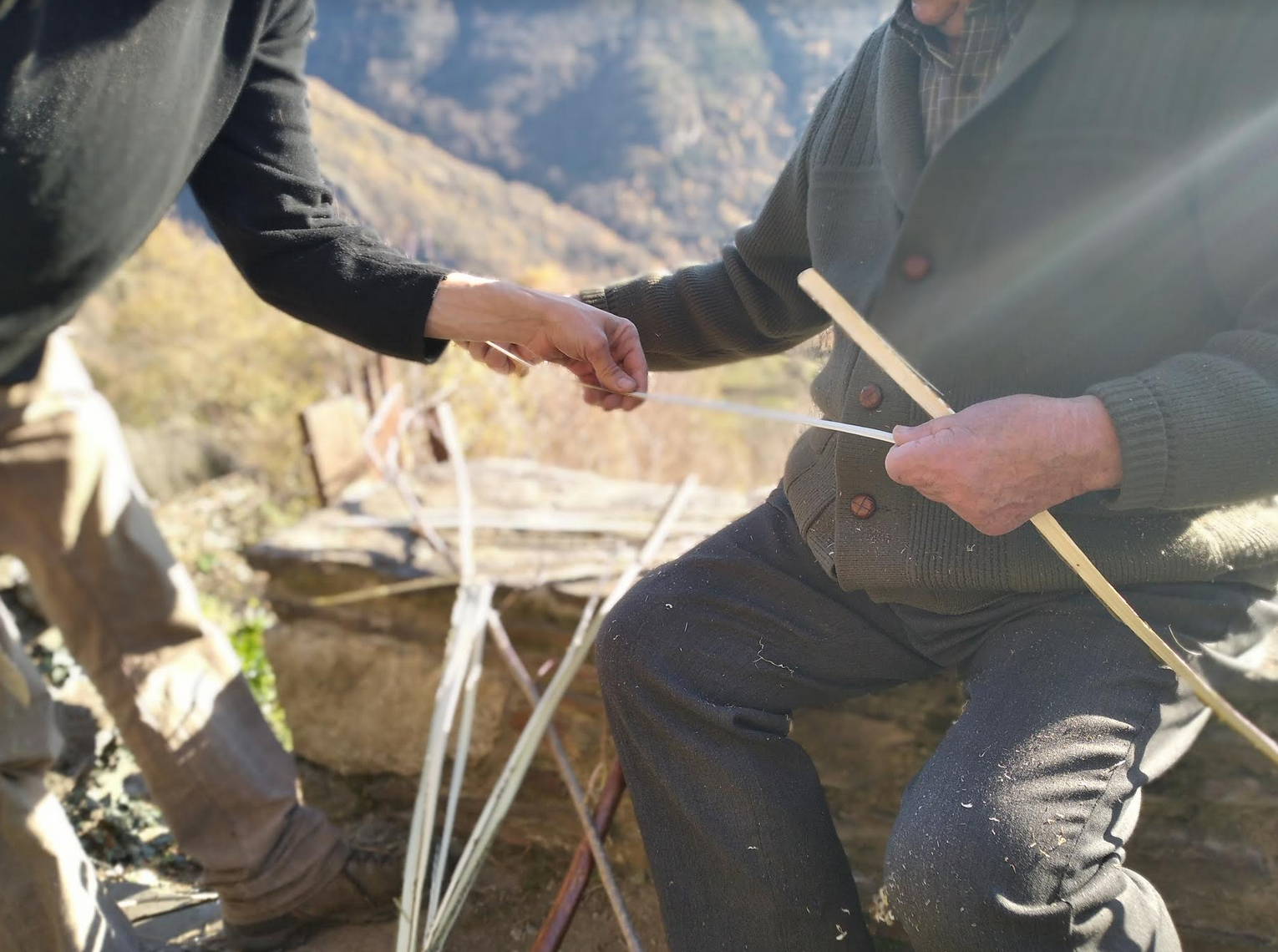 © Es Sarnalhèrs
My work in Bausen, Val d'Aran began in 2019 when the project of a large housing complex, dormant for years has been awakened by its shareholders of Costa Brava.
The rural heritage is not a small heritage.
It seemed obvious to me that as an artist I could not create and let it be destroyed* Also inspired by  "Solifilia" defined by the philosopher Glenn Albrecht in 2009 as "the love of a place translated into a political commitment to the protection of cherished habitats at all scales, from the local to the global, against the forces of devastation." I began to inscribe myself in place through artistic, ethnological and actions in favour of heritage.
In this rural context in mutation, it seemed crucial to get involved and in the best possible way,  to defend the place and the attachment to it. Although the pandemic slowed down this work a little, but 22 reviews were published, were classified as heritage: the lime tree, as well as several elements of the village (fountains, church...) different artists were invited and the project in several acts "una rosa es una rosa es una rosa" was started for the constitution of a conservatory and the valorisation of wasteland. As well as learning mountain and survivalist techniques (nailing without nails, knotting without rope, plant resources, etc.) to develop other projects based on obsolete local knowledge.
* a nod to the writer Stéphane Laurent